Oracle Fusion Cloud - Enterprise Performance Management
Oracle Fusions Cloud – Enterprise Performance Management empowers you to enhance decision-making and stay ahead with the sole comprehensive performance management suite. Seamlessly link your planning and budgeting, financial closing, reporting, master data management, tax reporting, and more to your core ERP system.
Oracle Cloud EPM offers a rich suite of features
Oracle EPM Planning is a powerful cloud-based solution that allows organizations to streamline their financial planning, budgeting, and forecasting processes. With Oracle EPM Planning, businesses can make more informed decisions, improve accuracy in financial projections, and adapt quickly to changing market conditions. Oracle EPM Planning is a best of breed cloud application for a multitude of your planning activities, including:
Financial Consolidation & Close
Oracle EPM Financial Consolidation and Close is your key to transforming financial consolidation, close, and reporting into a streamlined, efficient process. This cutting-edge cloud-based application empowers your organization to close the financial books faster and more accurately than you ever thought possible. With Oracle EPM Financial Consolidation and Close, you can make quicker, well-informed decisions and ensure compliance with regulatory requirements. Elevate your financial performance with this best-of-breed solution, perfect for optimizing various financial consolidation and reporting tasks, including: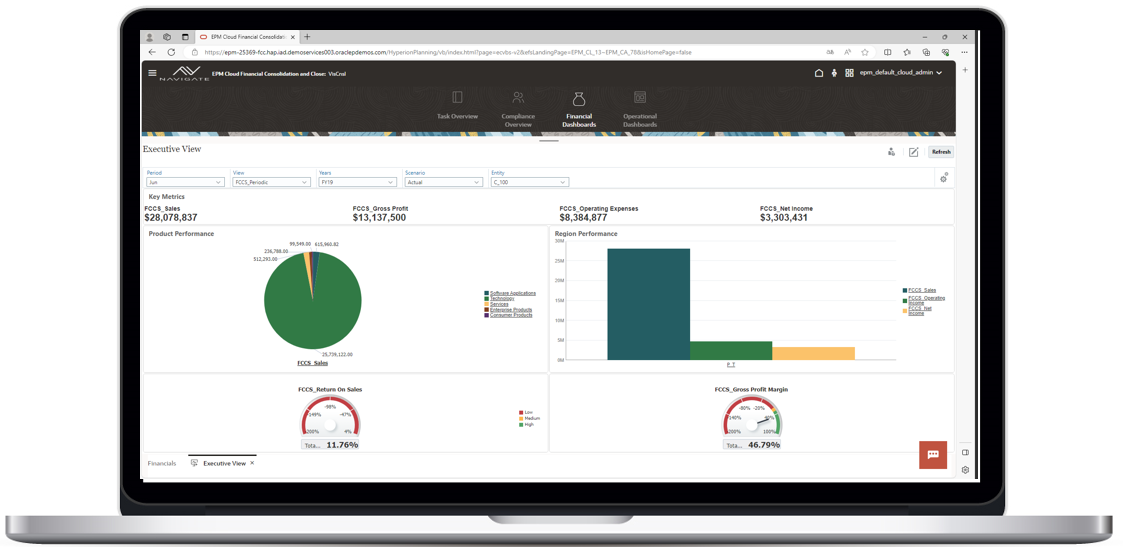 Accelerate your closing process through automated account reconciliations and transaction matching. Enhance the precision and efficiency of your financial statements, all while effectively managing the security and mitigating risks commonly associated with this critical process.
Profitability & Cost Management
Gain valuable insights into your most profitable products or lines of business and, conversely, your significant costs. This knowledge empowers you to make well-informed decisions about the direction of your business. Establish clear and transparent allocation models for conducting profitability analysis, shared service costing, IT financial management, and tax transfer pricing.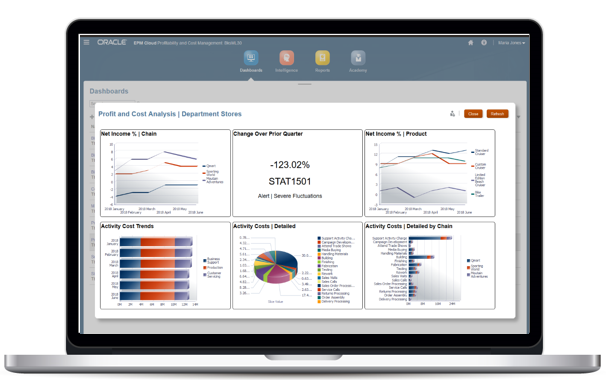 Ensure seamless alignment between tax and corporate financial reporting, enhancing visibility and compliance. Achieve transparency in corporate tax procedures, encompassing tax provision and country-by-country reporting.
Provide context to your numbers with Narrative Reporting – More and more modern businesses tend to Narrative Reporting as a way to make their numbers understandable to both internal and external stakeholder. With Oracle EPM Narrative Reporting you have access to your source data and allows your users to collaborate securely across the reporting process.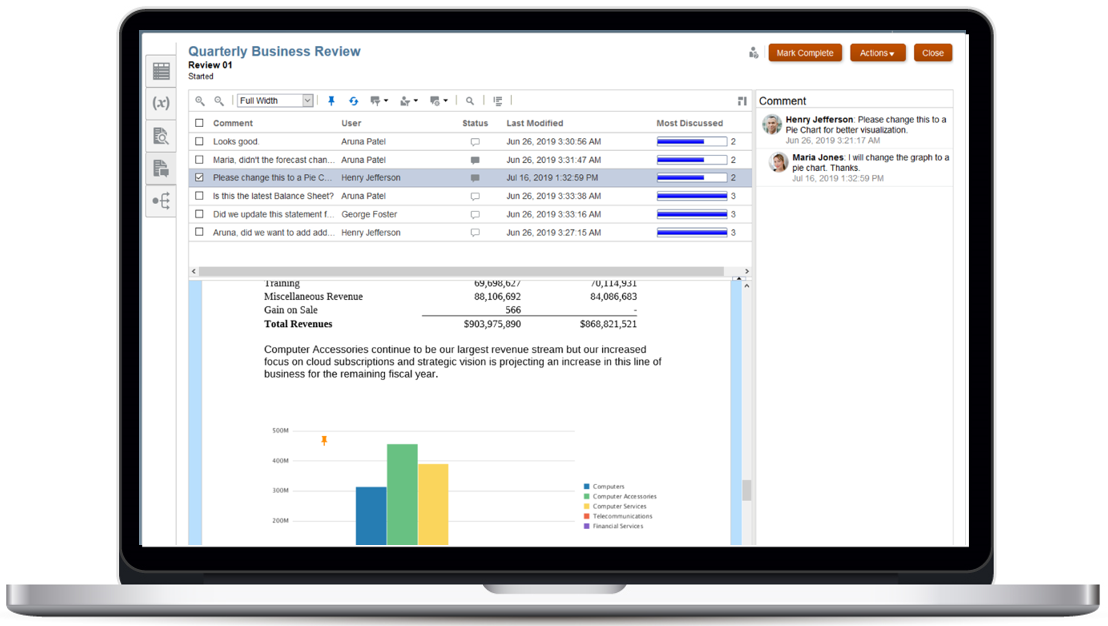 Enterprise Data Management
Unlock the power of Oracle Enterprise Data Management to propel your business forward! Seamlessly navigate the ever-changing landscape with robust features, including enterprise data governance, change data visualization, and hierarchy management. Take charge of your master data with unmatched agility, whether you're migrating applications to the cloud, navigating mergers and acquisitions, or harmonizing metadata disparities across your organization. With Oracle EDM, you can adapt, respond, and excel in a dynamic business environment like never before.